REQUEST INFORMATION
Ask for information now. You we'll be contacted by an our appointe near to you.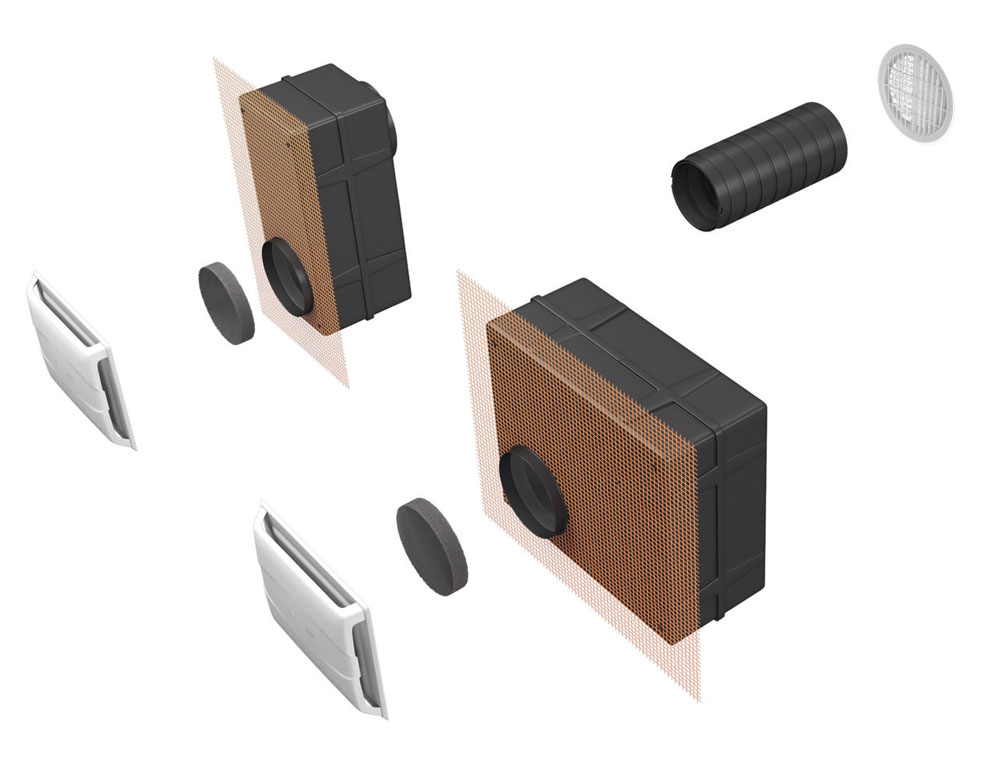 The Rumor Block kit in Normal configuration can rely on the insulating performance of the polyurethane foam coating present inside the boxed elements while the tube is not provided with an inner coating.
The RUMOR BLOCK sound-absorbing devices , made of plastic material, contain within them a polyurethane foam coating that is flexible, non-combustible, water-repellent and that does not disperse the fibers and does not pulverize.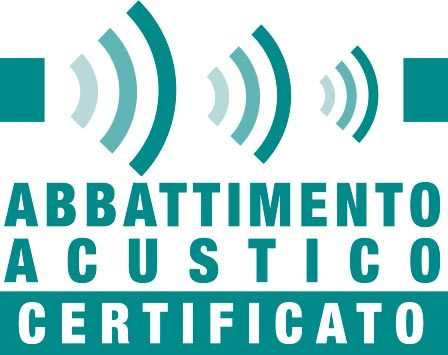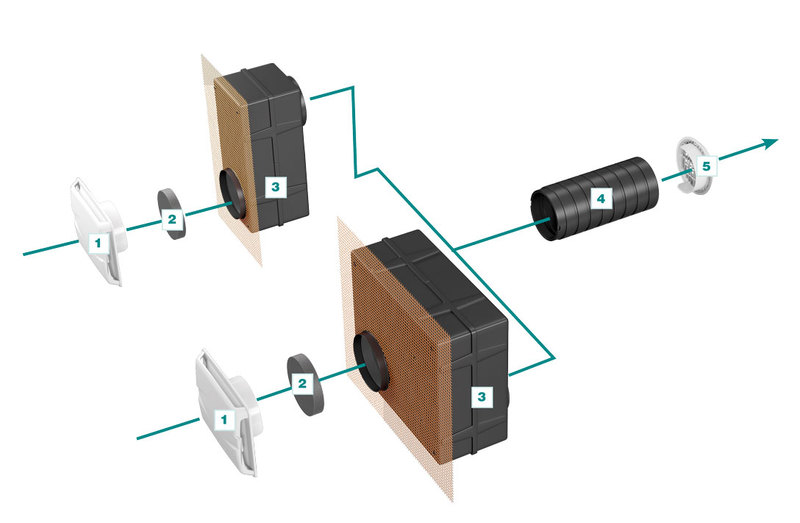 Airplak 100 with Aggancio Flex 125/160
Anti-Debris Buffer
Rumor Block RBS 15/35, 
Rumor Block RBS 15/15, 
with plaster mesh netting
Modular extension Tubo Ø125
Grating Ø175 with Aggancio Flex 125/160
Avantages:
High acoustic insulation values
up to Dn,e,w = 53,9 dB
Modular, offers multiple solutions for all needs
Inspectable
Small size, the smallest on the market
for boxed models
Also available in the exclusive 120 mm thickness
The only ones equipped with AIRPLAK diffuser
AIRPLAK and Grating always with Aggancio Flex 
The RUMOR BLOCK boxed silencers are available in different types with air passage of 100 cm2 and all inspected: STRUCTURE models characterized by smaller dimensions available in commercial and noise reduction values Dn,e,w from 49.3 dB to 53,9 dB are made in the exclusive 120 mm thickness, designed to not cut the thermal and acoustic insulation inserted in the wall. The boxed models are equipped on the inner side with a plaster mesh to facilitate the gripping of the plaster and to avoid the formation of cracks.
The KIT contains
Rumor Block box
rigid tube
white Airplak 100 with Aggancio Flex
white grid Ø175 with Aggancio Flex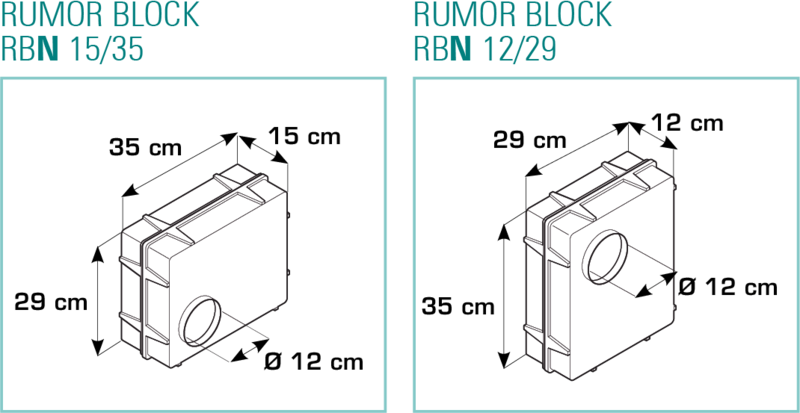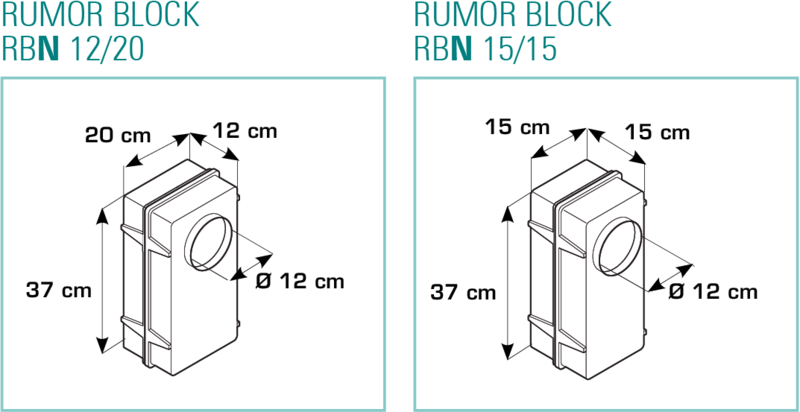 | Código | Type | Noise Reduction | Size | Air Passage |
| --- | --- | --- | --- | --- |
| P200001535 | KIT RBN 15/35 | Dn,e,w = 53,9 dB (certificato) | 290X350X150 | cm2 100 |
| P200001229 | KIT RBN 12/29 | Dn,e,w = 50 dB (certificato) | 290X350X120 | cm2 100 |
| P200001515 | KIT RBN 15/15 | Dn,e,w = 49,6 dB (certificato) | 370x150x150 | cm2 100 |
| P200001220 | KIT RBN 12/20 | Dn,e,w = 49,3 dB (certificato) | 370x200x120 | cm2 100 |
Pedido de informações sobre: Kit Rumor Block Normal